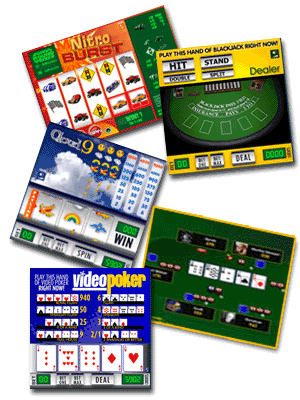 The points and casino games section is NOT operating yet. Look for this very soon.


Are you ready to play free casino games before you get to Atlantic City? Don't want to waste your time playing for fun? Don't want to spend your money just to play some computer casino games? - We have the solution.

Play our free casino games - but earn real points to redeem in our prize store. Members were given $200 Casino Points when they signed up (YOU). In addition to that if you uploaded an avatar, you got another $100 Casino Points free. Have you posted in the forum? If you have, you get $10 Casino Points per reply and $20 per thread started. We are devising more ways to earn points in the mean time.

Then you can play the casino games and lose it or win something - worse case scenario? You played some free casino games! Best case scenario? You ran the Hold'em table an took everyone else's points and can redeem them for some freebies in our store.

Please note - this section is not live yet. Award amounts subject to change before official launch!

STAY TUNED!

Click here for our prizes page.